Walking the Ancient Way Sesshin: a 10-day Online Meditation Retreat
With Hogen Bays, Roshi and Patrick Bansho Green
October 15 - 25, 2020
Meditation takes time, and deep meditation, which leads to insight, takes more time. This 10-day intensive retreat offers the opportunity to discover places of deep stillness and wonder. Come and rest in the true source of your being.
Leaders
Hogen Bays, Roshi
Hogen Bays, Roshi began practicing in 1968 with Philip Kapleau, Roshi and was part of the residential staff at Zen Center of Rochester in Rochester, New York until 1975. He lived and trained at Zen Center of Los Angeles under the direction of Taizan Maezumi, Roshi from 1980-1984. In 1990 he took priest's ordination with Maezumi, Roshi. After advice and consultation with Harada, Roshi and other Zen teachers, in 2000 he received Dharma Transmission from Chozen, Roshi. Since 1990 Hogen has continued his Zen studies with Rinzai Zen teacher Shodo Harada, Roshi, abbot of Sogen-ji monastery in Japan and…
Learn more about Hogen Bays, Roshi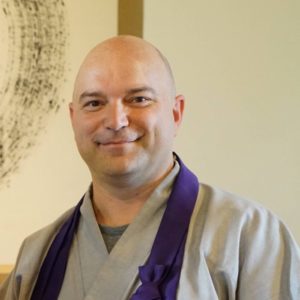 Patrick Bansho Green
Patrick Bansho Green has been practicing Zen since 2004 and was made a Dharma Holder in 2015. From 2006-2012, he served as ZCO President and is the current Administrator. For twenty years, he worked nationally with labor unions on creative organizational change strategies.
Learn more about Patrick Bansho Green