Gratitude Sesshin: A Six Day Online Meditation Retreat
With Kodo Conover and Larry Fuho Trussell
November 16 - 22, 2020
This sesshin is founded on the transformative power of gratitude.  We can develop gratitude as we reflect on the people, events, and things of our lives.  But by using meditation we can also direct awareness to the continual support that each moment brings, the force of the universe that gives us life breath by breath.  When we become aware of that continual offering of life that comes towards each of us, then the heart opens and we respond with continual gratitude
It is our intention to offer the supportive structure to allow you to do a week long meditation retreat at home. You can participate to whatever degree your life allows. Consider the possibility to design your own retreat. Do a work/family sesshin. Take one day this week and make it a retreat day!
This retreat will take place through the zoom app. You will receive a link to the retreat once you register.
Doing a retreat at home can be empowering, take up the practice in your own home and know the peace and clarity of mind in your own dwelling place! To support doing home retreat we recommend doing the following:
1. Reflect on your intention
2. Create a sacred space with a simple altar and meditation supports in a clean room that allows for calm/peace of mind
3. Commit to a schedule, we have a schedule posted below. We ask that you commit to at least 4 hours of meditation a day. Part-time attendance is welcome. Join for a day, the weekend or the whole week. Please let us know the dates you plan to attend.
4. Give up or reduce media, phone and extra computer use for the duration of the retreat
5. Keep the practice going during the "breaks" by engaging with Mindful Eating during meals and choosing simple work (gardening, cleaning, etc.), body practice/exercise (walking, yoga, qi gong) or creative projects that support your meditation practice/intention.
6. Consider being in silence for the whole retreat or practicing silence for specific periods during the day.
7. If you live with others, communicate with them what your intention is for this week of practice and ask them to support you
Approximate Schedule
Monday Night
7:30 Orientation
8:30 Zazen/Opening Talk
Tuesday – Saturday
5:30 Zazen
6:50 Chanting Service
7:30 Breakfast
9:00 Work Practice
11:30 Zazen
12:50 Chanting Service
1:00 Lunch
3:00 Movement
3:30 Teisho (Dharma Talk)
4:30 Zazen
5:20 Chanting Service
5:30 Dinner
7:00 Zazen
9:30 Formal Tea/Closing Chant/Zazen
Sunday Morning
6:00 Zazen/Closing Remarks
7:00 Closing Circle
10:00 Sunday Program Chanting Service/Zazen
11:30 Dharma Talk
Leaders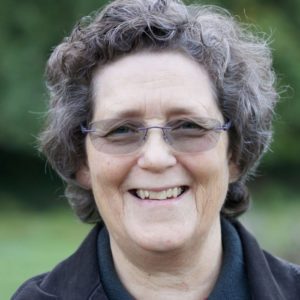 Kodo Conover
Nancy Kodo Conover has been practicing Zen since 2000 and received Lay Transmission from Chozen and Hogen Roshi in 2015. In 2010 Kodo retired from a career as a vocational rehabilitation counselor to help establish Heart of Wisdom Zen Temple. She leads Tuesday night meditation and discussion at Heart of Wisdom, as well as our Work-a-Day Sesshin. She is married and has lived in the Pacific Northwest her whole adult life.
Learn more about Kodo Conover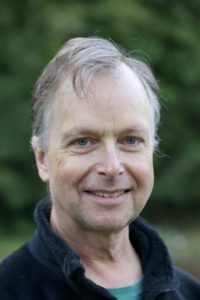 Larry Fuho Trussell
Larry Fuho Trussell has been practicing Zen since 1976, and received Lay Transmission from Chozen and Hogen Roshi in 2015. Fuho is the lead teacher on Sunday mornings at Heart of Wisdom. He is one of the sesshin leaders in ZCO. He works as a research scientist and is married with one grown son.
Learn more about Larry Fuho Trussell